Hi !
Here I share my thoughts about living a creative life, about how I found more and more fun and joy in making art and looking for creativity by getting rid of my demons like fear, perfectionism, what-might-other-people-think, ugliness (what's that anyway?), Art with a big A, dogma's …. Everybody is an artist and everybody is creative!
Please feel free to share your story in the comments in my posts! I read all the comments and I would love to hear from you!
Tell me your story here: info @ barbaraluel.com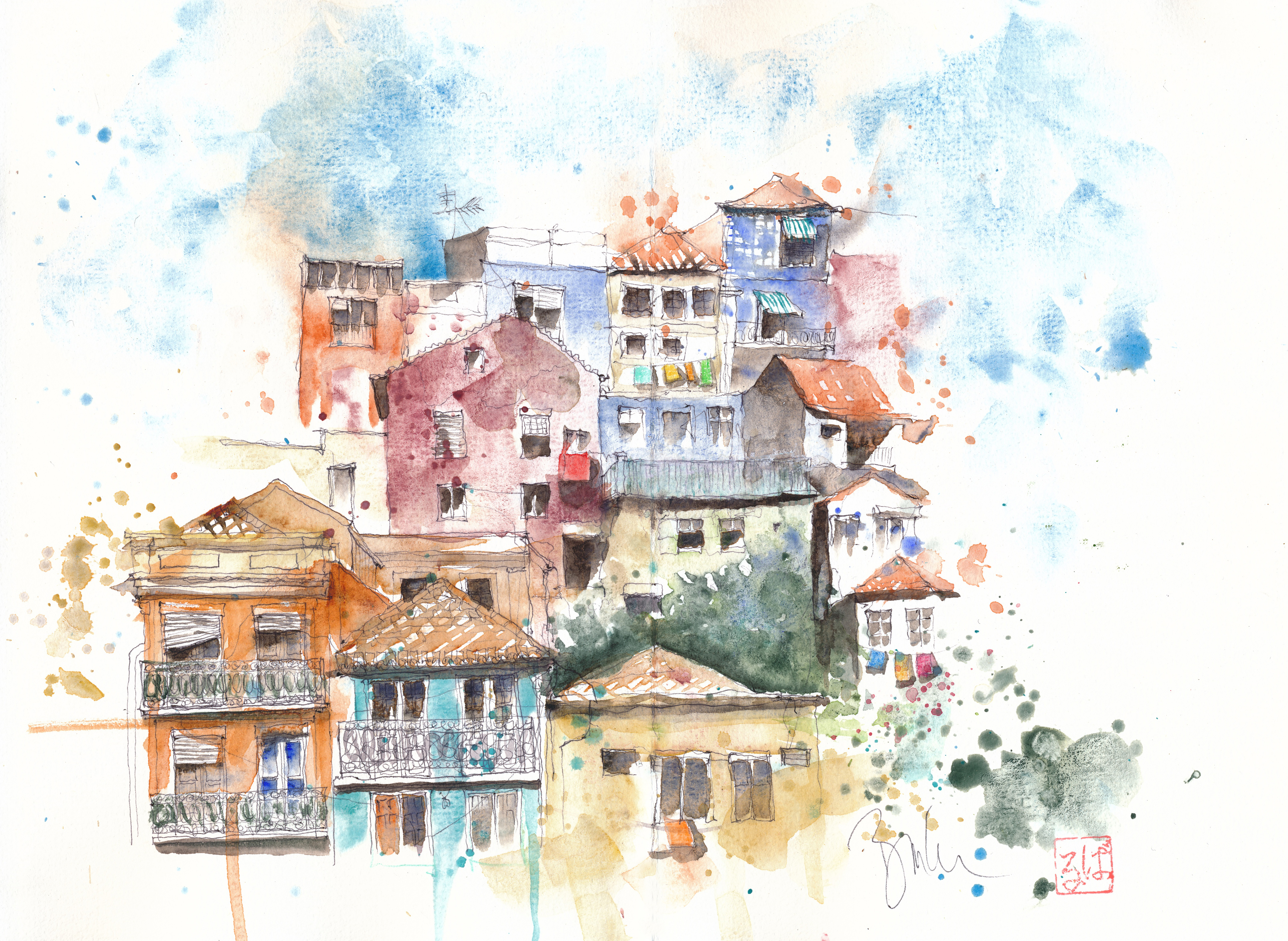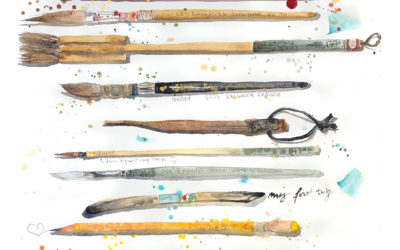 What I love about trying new brushes it is that those new brushes, with special hair I don't know, oblige me to find new movements! With those Japanese brushes you don't paint in the same way as with a Western sable hair or synthetic brush, for example: with those soft calligraphy brushes you have to hold the brush perpendicular to the paper if you want to go to a fine point or paint fine details. You can also obtain large variations in thickness.
By trying out "new" movements to get the most out of the new brush still unfamiliar to me, I also get a different perspective on what I am doing.