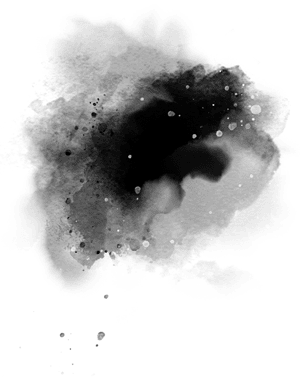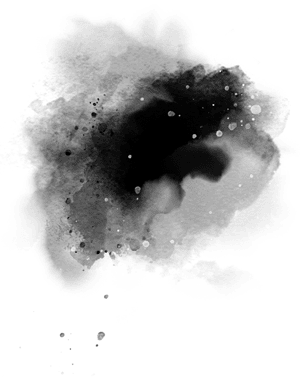 Aren't you sick of trying to draw "correctly", instead of drawing passionately and have fun?
"A drawing is simply a line going for a walk"   [Paul Klee]
"Nooooooo,…. I cannot draw !" …. "I'm really not creative"……..
I don't believe you ! You think you can't draw and you'll never be able to learn to draw? That you just don't have that drawing skill? NooooOOoooo! Everybody can draw! Stop thinking about drawing as "Art" and learn to "draw like you write". Everybody has his own handwriting. Discover your "handdrawing".
Everybody was drawing as a kid. And one day we stopped and forgot about it. Mostly it was in our teenage years… , or just because we lost interest in it? Or because we started being afraid of making "mistakes", because of shame…
A lot of people say they can't draw…! Who told you you couldn't draw?!? A nasty teacher or parent maybe who told you your drawing was ugly? A lot of us experienced negative critique at school… or even at home. Like children always have to fit in a box, and like art and drawing is always put aside, as if it was less important then math or science…
When you say you can't draw it's just an illusion! It has more to do with beliefs, then with ability and talent! Talent has nothing to do with it.
It's not that you will one day draw like Michelangelo, but just "draw"! All you need is an open mind and have a go at it! Grab a piece of paper and a pencil.
In fact we can all draw! Lower your standards. Focus on the essence of the object you want to draw. Don't put pressure on yourself to become Leonardo Da Vinci … Take time to really "look"…
Come draw and paint with me !
I will make drawing very easy and fun for you !
You will not want to live without it any more afterwards
Classes on demand for you alone, or for a group if you want to draw with your friends.
 I live in Brussels. The workshop can be in Brussels, or in a place you desire.
Le coaching peut se faire en français
Ik geef ook coaching in het nederlands
mail me at : [email protected]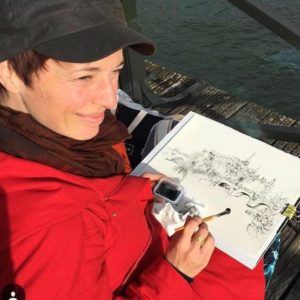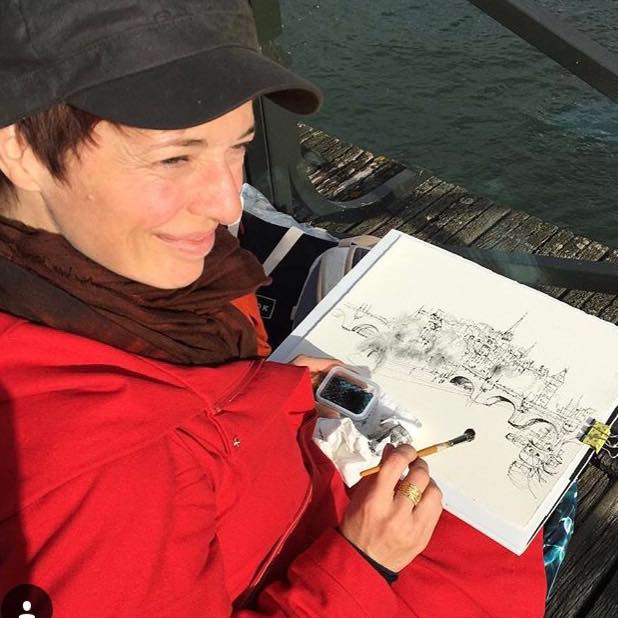 Whoop Whoop Whoop !  And I finally have an online course available. I made it on the Skillshare platform.
You can have a month free tryout by clicking on this link 
This means you can take my classes to try out as well as thousands of other great classes for one month… 😉
Exhibitions 
February 2012: Vanishing Venice Watercolour Exhibition, Boesner Gallery, Hannover, Germany
April-May 2016 : Various watercolours, private gallery Uniphy, Brussels
November-December 2017: Drawings and watercolours in the DAP Gallery, Brussels
April 2018: Drawings and watercolours at the Wabo Cultural Centre, Brussels
23rd june to 2nd september 2018: participation in an international watercolour exhibition in Maccagno, Italy
September – november 2018: Drawings and watercolours, De Wingerd gallery, Leuven
Novembre 2018 : Rendez-vous du Carnet de voyage à Clermont-Ferrand
March-April 2019: Drawings, sketchbooks and watercolours at the monastery "Wivina" gallery, Dilbeek (north of Brussels)
October-November 2019: participation in an international watercolour exhibition in Milano, Italy
December 2019: exhitibtion at "Correspondances", Brussels
Books
Travel sketchbook Japan 2016
Travel sketchbook Porto 2018
Contribution to « Manchester sketchbook 2 », published in 2018 by Simone Ridyard and Phil Griffin at Muncunian Books
Travel sketchbook Japan 2019
« Kisetsu. Les quatre saisons au Japon » by Editions Akinomé with my sketches from Japan, February 2020
"Sugoi, trésors d'artisanat", by Editions Akinomé with sketches of Japanese Arts & Crafts made in Japan mainly, November 2021
You can buy my book "Kisetsu"  on the website of my publisher: https://www.editions-akinome.com/produit/kisetsu-les-quatre-saisons/
It's only 14.90 euros ! (The price for 5 coffees in Brussels

 )
And "Sugoi" here as well: https://www.editions-akinome.com/produit/sugoi-tresors-dartisanat/
Is only 24 euros! (8 coffees because it's a beautiful hard cover)