Hello my dear!
I'm packing my bags to go on a sketching holiday in Japan. Packing my bags and leaving home always brings up tons of questions as well as fear and a feeling of guilt. My inner critic cries out loud that I should stay at home, work a bit more. Did I work enough to deserve this holiday that costs a lot of money?
And as I pack my art supplies my inner critic shouts out loud: "what's the use of packing all these stuff to make these ridiculous sketchbooks. You can't make a living out of that anyway. What's the use of making art? Make yourself useful instead and read some intelligent books, or study Japanese".
I'm also feeling really guilty about my art supplies addiction… Or well, maybe not so guilty… doesn't everybody has some kind of addiction to something?  🙂
And as I pack my bags I'm also afraid of forgetting some essential tools I would need… The fear of missing out,… Actually I'm packing my bags full of fear! Fear of missing out, fear of making a fool of myself drawing in public, fear of making "bad" drawings …
What or who should you be afraid of, your enemy…? The one we're afraid of is with us all the time: your inner critic who tells you you're not good enough.
Danny Gregory talks well about this inner critic also in his book "Art before breakfast" : As you make art you hear voices and that's normal. It might be your parents or your third-grade teacher telling you that your drawing sucks, or that art is a waste of time and you can't make a living out of that and you should be doing some useful work instead. This inner critic is trying to protect you from deception and change and scary things. They hate what you're doing. Sometimes they're useful, but this time they're not, so don't listen to them: keep calm and carry on drawing!
Or like Seth Godin talks about in his blog: beating yourself up is of no use: "This odd behavior mostly shows up when others are criticizing us, disappointed or angry about something we did. Odd because it's so useless. In those moments, there are already plenty of other people beating you up. Save yourself the trouble. The rest of the time, when things are going well, it's foolish to stop and engage in self-criticism. It makes more sense to encourage yourself, to bootstrap your way to even more of a ruckus.
So, the moments left to beat yourself up = zero. Move onward and be kind to yourself."
And another interesting thought from Seth : Some thoughts on our fear of the other, the people in the shadows, or merely those that don't look like us. It's tempting to rile yourself up about the 'other'. But that's not the real challenge.
The challenge is inside. It's the self-sabotage. The projects not shipped, the hugs not given, the art not made.
The real boogeyman isn't the other. The one we're afraid of is with us all the time."
Time is short. Don't waste it beating yourself up.
For the dutch speaking artists : I subscribed to the "Wild & free society" of Lou Niestadt. This is a fine community with some great online courses about art journaling, travel journaling, decluttering… etcetera. Lou has a warm presence and great energy, and the community is really encouraging! About how you can live your life Wild & Free"… You can check it out here: http://louniestadt.com/
So now I go on and pack my bags!
Tell me, what are your fears?
Love, Barbara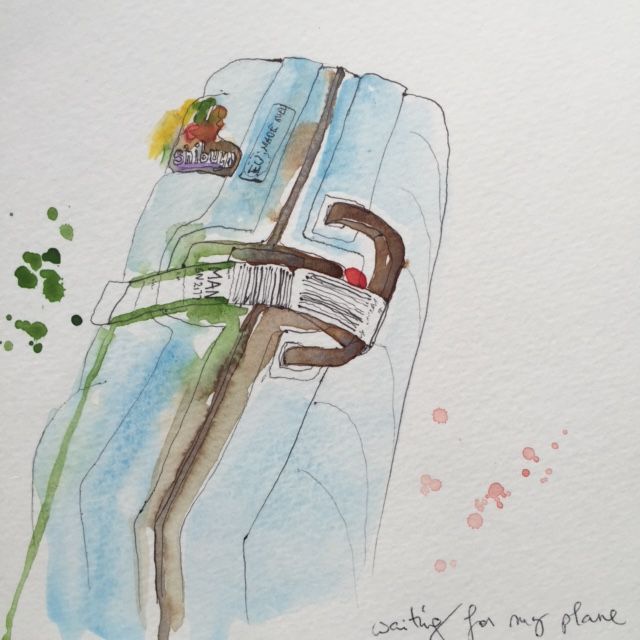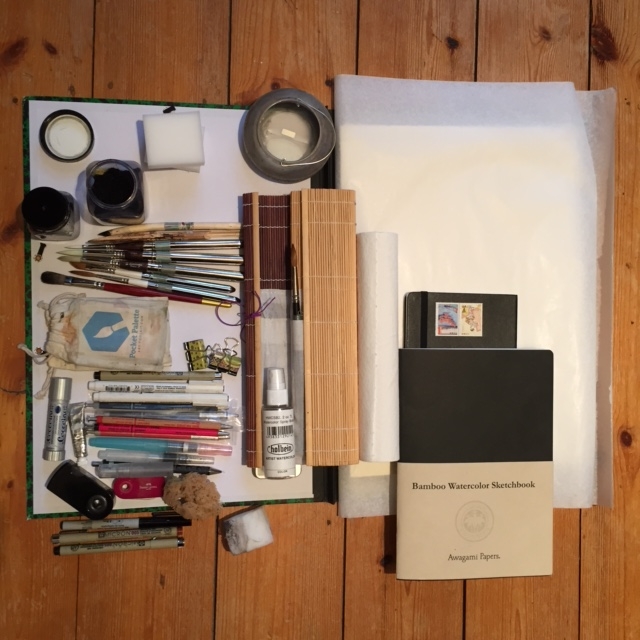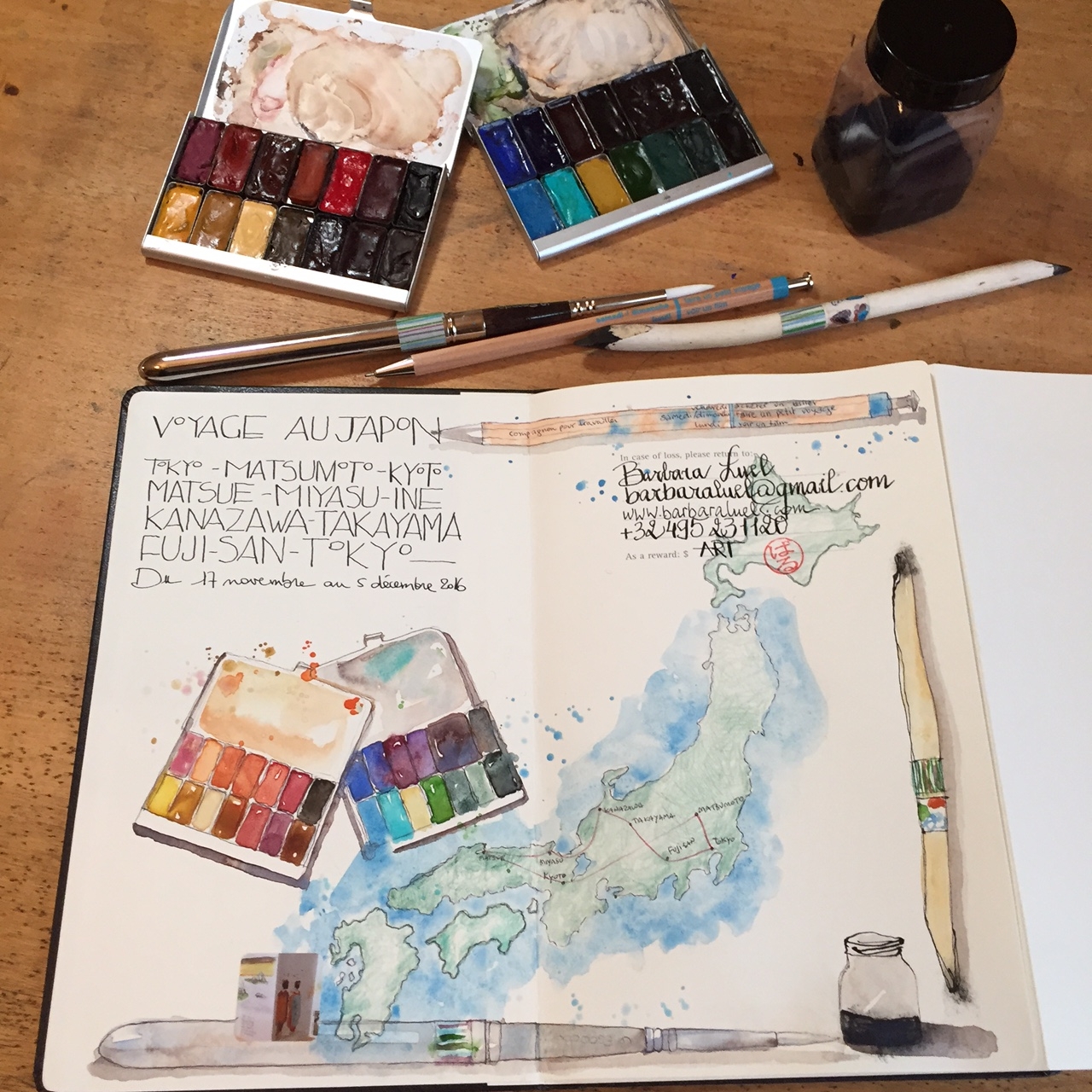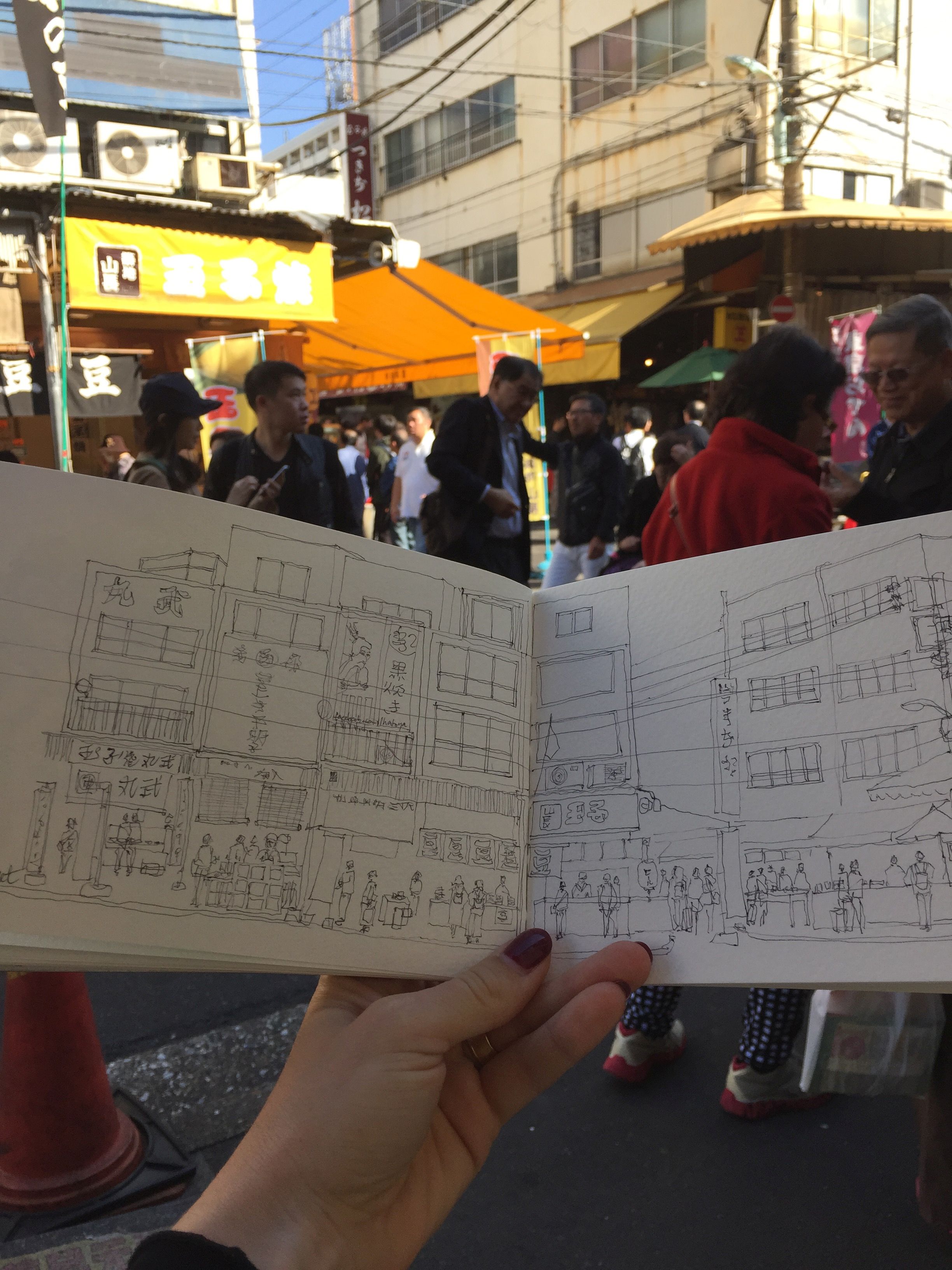 "If you hear a voice within you say "you can't paint", then by all means paint, and that voice will be silenced"
[Vincent Van Gogh]