Day 18 : for my studio, my favourite place of course with my old drawing table… A drawing in pencil and watercolour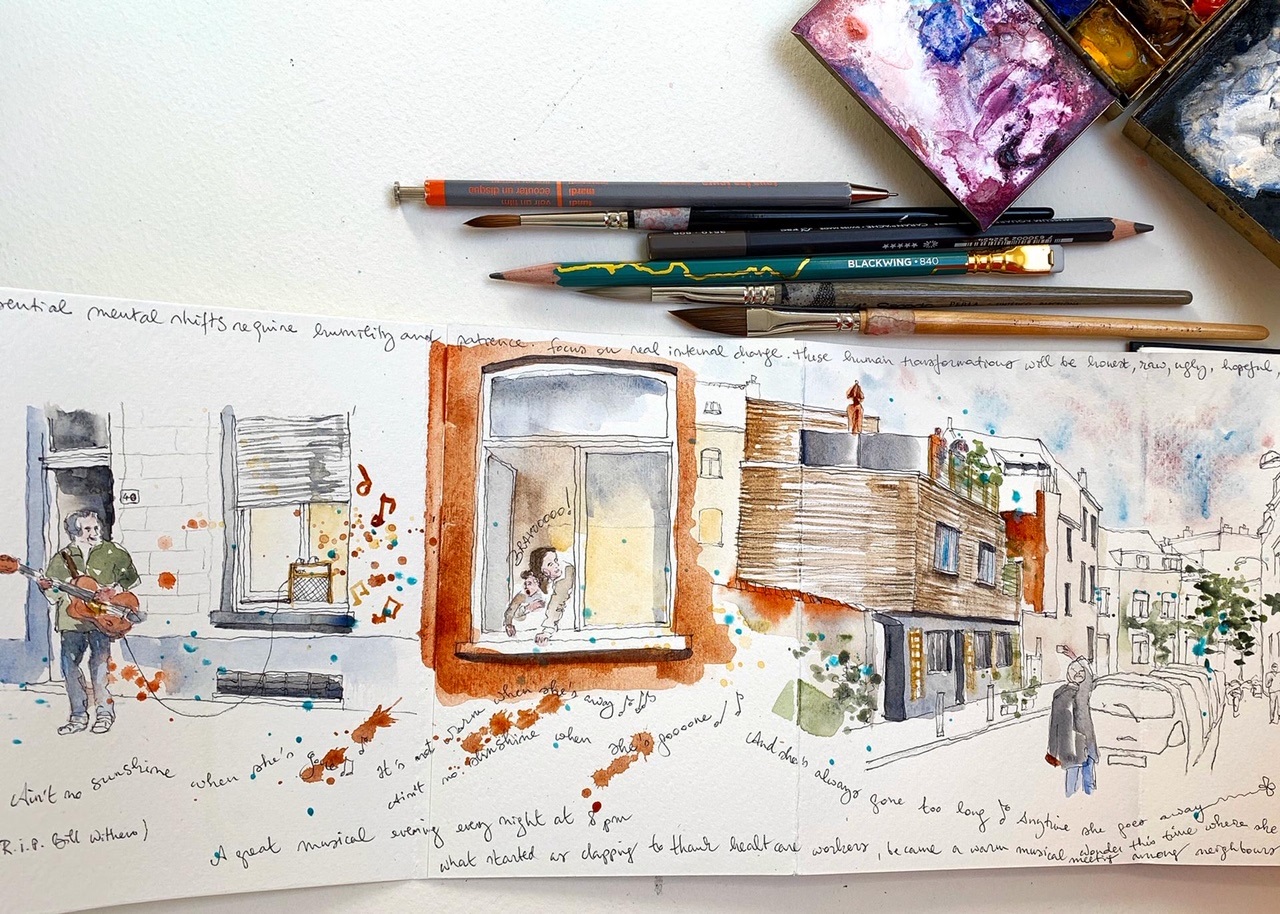 Day 19 corona confinement sketchbook : my creative neighbors musical evenings Every night at 8pm we meet outside with the neighbors at what started as a clapping evening for the healthcare workers. After 3 evenings already our guitarist neighbor Thierry Plas started making music ! Now every evening we have a concert, with also music coming out of the wooden house further in the street !
I never saw my neighbors so much as now! Of course we stay nicely confined in our windows and doorsteps! 🙂
Here's Thierry's website: http://zooproductions.be/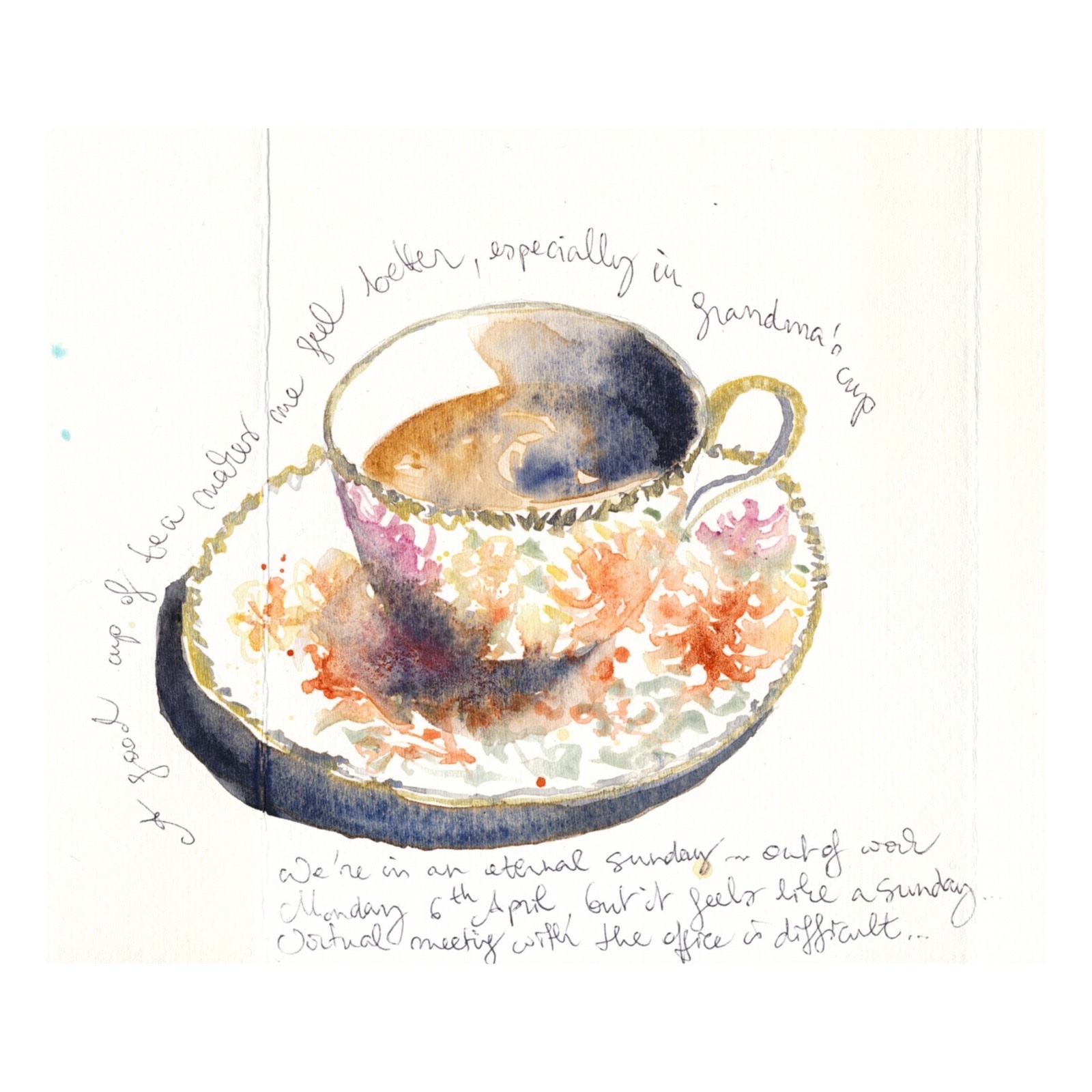 Day 20: I just learned that some other friends got sick… And I have some problems at the office… So I need comfort. A tea in my grandmothers teacup is perfect for that!
Drawing in pencil and suggestion of all the flowers in watercolour… If you have enough patience, you can draw all the flowers very carefully… But I'm not that patient 😉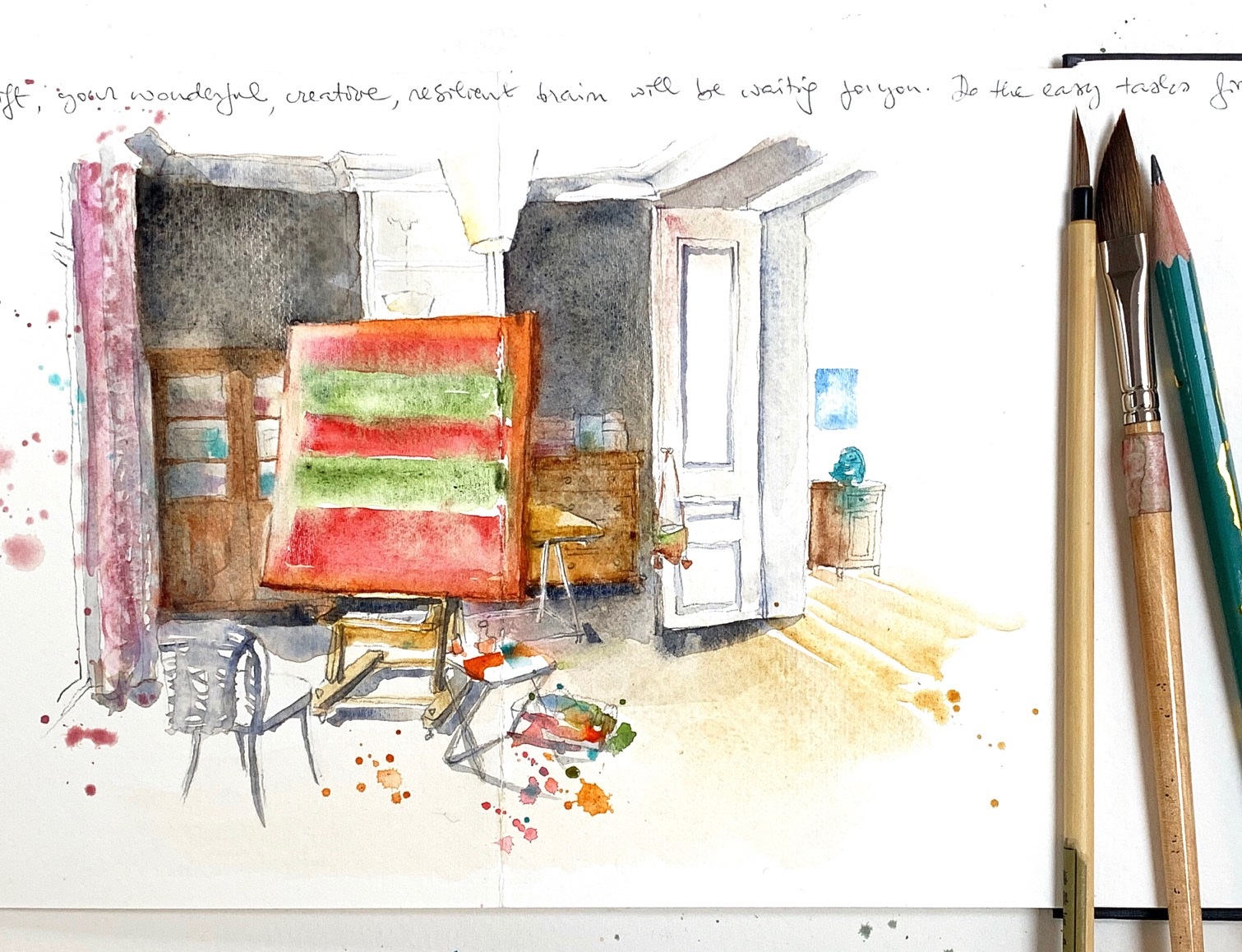 Day 21: I have painting stuff everywhere! Also in my bedroom! In my bedroom I'm making a big canvas for a friends office. He wanted a Rothko like canvas with red, orange and green.
I made the drawing in pencil. To make the video not too long I started filming when the drawing was finished.
Stay safe! Take care of yourselves!